Etsy, Inc (NASDAQ: ETSY) is one of the fastest growing online retail stock. The company's shares have been on upside momentum over the last couple of years, thanks to substantial growth in revenue and earnings. Its share price soared 181% in the last twelve months, extending the three-year rally to more than 700%.
Source: Morningstar.com
Its shares are currently trading close to an all-time high of $70 a share. The stock has a 52-week trading range of $24.41 – $73.33. Investors are showing confidence in Etsy stock amid its expansion strategies and sustainable growth in financial numbers.
The e-commerce company has topped revenue and earnings estimates for fiscal 2018. Its revenue of $604 million in fiscal 2018 increased 37% from the previous year, driven by growth in both Marketplace and Services revenue. Its active buyers rose 18.2% year-over-year in the fourth quarter while the twelve-month GMS per active buyer rose for the fifth straight quarter. Active sellers also jumped 9.4% year-over-year.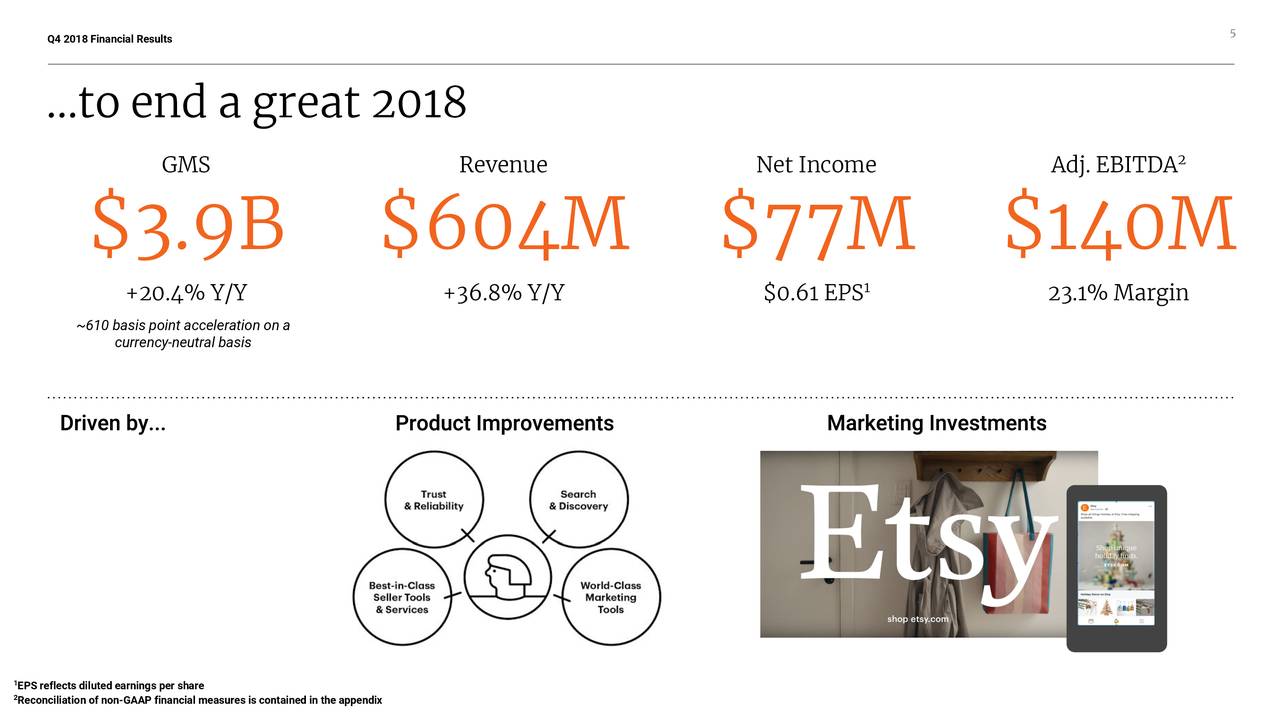 Source: Earnings Release
Josh Silverman, Etsy, Inc. Chief Executive Officer said, "On a currency-neutral basis, 2018 gross merchandise sales grew 20.4% to $3.9 billion for the year, revenue was up 36.8% to $603.7 million for the year, and we improved our margins. We kept our focus on improving search and discovery, building trust in the marketplace, expanding our marketing channels, and investing in services that fuel our sellers' success."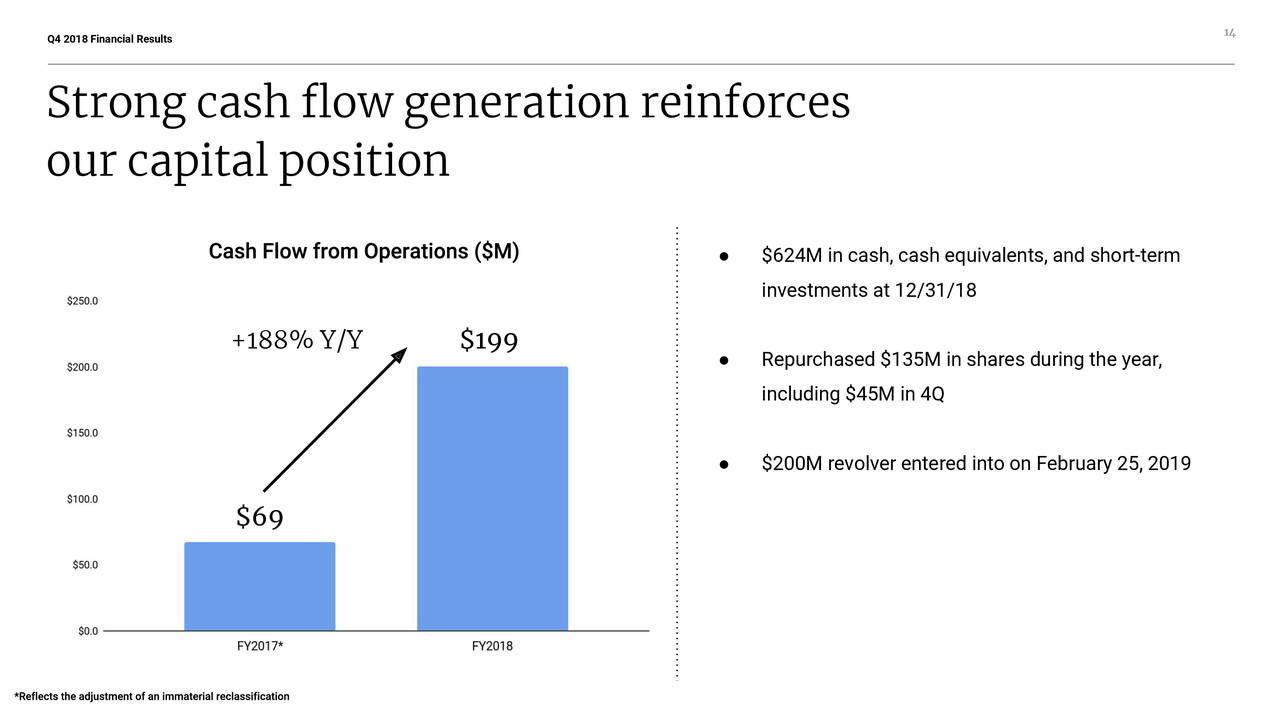 Source: Earnings Release 
The company also appears in a strong cash position to support revenue growth. It has been aggressively investing in marketing and social media campaigns to enhance its brand awareness. It has generated $199 million in operating cash flows while its cash and cash equivalents were standing above $600 million at the end of last year.
Its future fundamentals are solid considering projected financial numbers for 2019. Etsy expects revenue growth in the range of 30% for fiscal 2019 and the adjusted EBITDA margin is likely to stand in the range of 23 to 25%.
On the back of high double-digit growth in revenues and earnings, its shares could extend the upside momentum in fiscal 2019. In addition, market fundamentals are also improving amid the potential trade deal between the United States and China. Therefore, buying and holding this stock could result in big gains for investors.